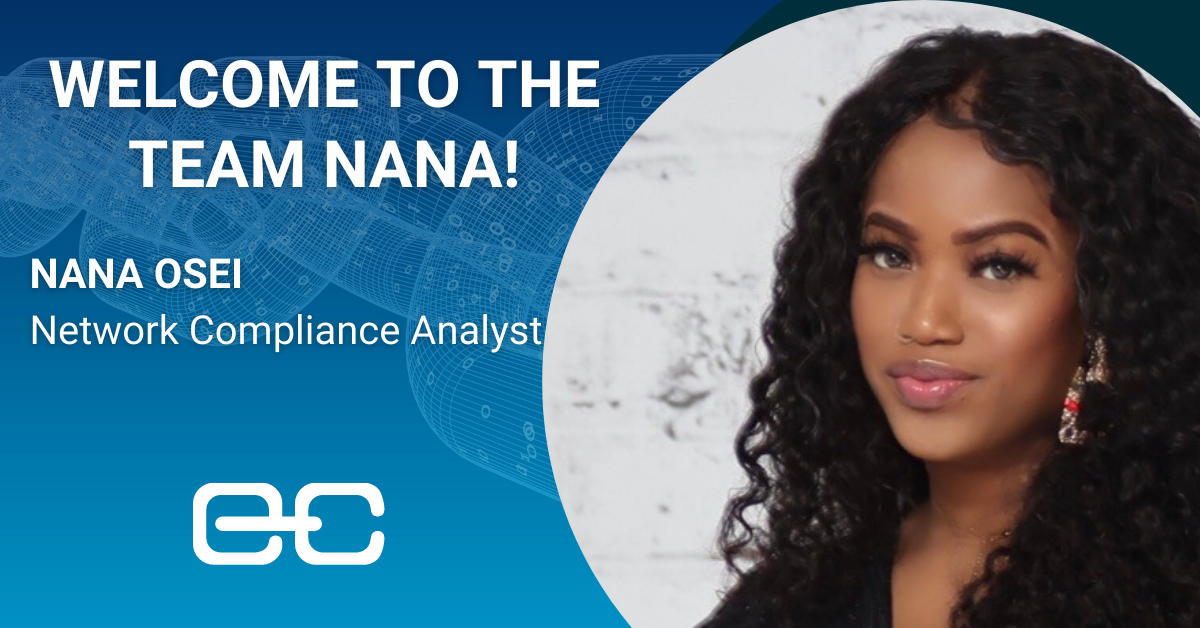 We sat down with EverChain's newest hire, Nana Osei, who joined our Compliance team recently, on Valentines Day, as our Network Compliance Analyst. We wanted to understand the "Why" behind her choice to join EverChain and learn about her first impressions these past few weeks.
Why I joined EverChain: "I joined Everchain because I love what they are doing in the industry. There isn't another organization that is offering the security, transparency, and peace of mind that Everchain is. There is so much room for growth within the organization, in addition to the growth externally, and having the opportunity to be apart of it was not something I could pass up."
First Impressions: "In my short time here, the name EverChain has taken on a new meaning. I know we think of the chain from the perspective of our services and clientele. However, after experiencing the culture, (because it is an experience, lol), and seeing how warm everyone is, how colorful each person's background is, how committed we all are to achieving and exceeding our organizational goals, I realize each one of us serves as a link, and together we are the chain. The definition of chain: 'A connected flexible series of links used for fastening or securing objects and pulling or supporting loads' , now if that doesn't sound like our team, I don't know what does! I'm honored to be here and excited for our future!"