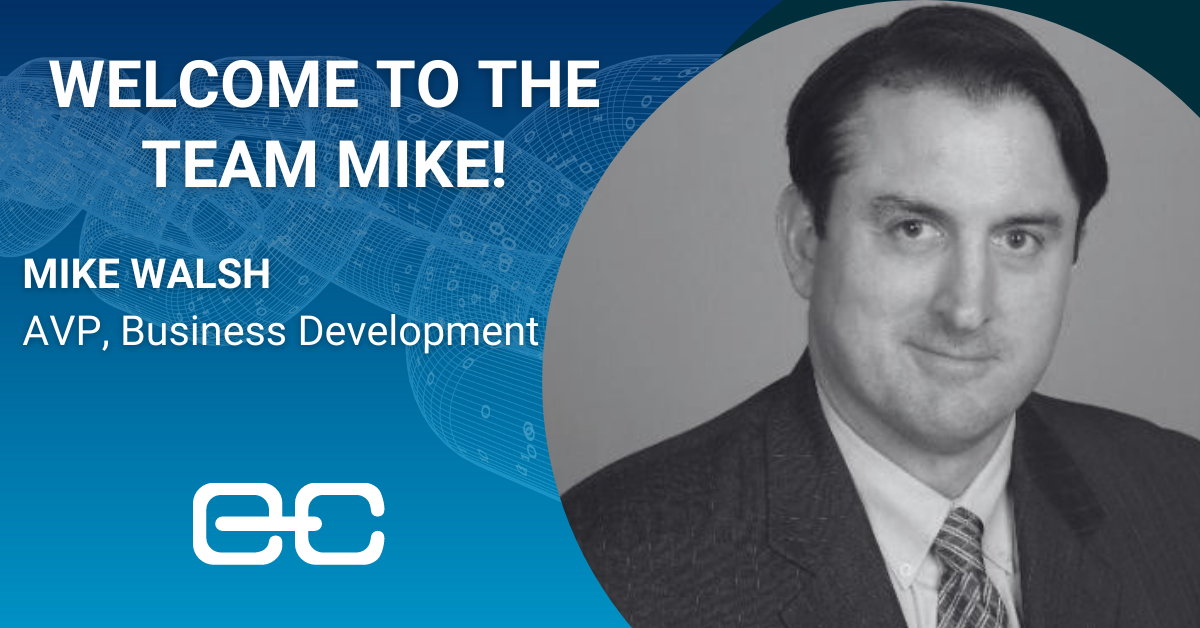 EverChain's newest hire will round out the existing Business Development team, bringing nearly two decades of industry expertise
[Henderson, NV] February 7, 2022 – EverChain is pleased to announce the addition of Mike Walsh as AVP of Business Development. Mike is a seasoned sales and client services executive with nearly two decades of experience leading business development for companies in the Finance and Accounts Receivables Management (ARM) industries.
As AVP of Business Development, Mike will be responsible for executing EverChain's revenue-generation and expansion strategy throughout North America. He will help grow EverChain's client base and continue to expand its market share, offering the most complete and compliant debt sales solutions available. He will bolster the existing team, led by Brooke Teal, with his extensive expertise and industry relationships. Mike is one of five new senior hires to join EverChain's team in the past quarter as the company prepares to roll out their new Recovery Management Solution (RMS) in mid-2022.
Mike takes a holistic approach to problem-solving customers' pain points and analyzes all aspects of his clients' situations. This philosophy has resulted in many successful partnerships in Banking, Point of Sale, Buy Now Pay Later, Utility, Healthcare, Auto Finance, and Debt Sales. Recently, with a focus on innovative technology offerings, Mike helps clients transition to more efficient and effective digital solutions. He possesses the knowledge base to truly listen, problem solve and use data to find the best solutions for any type of portfolio.
"I couldn't be more thrilled to join such an incredible organization as EverChain. Their history of innovation, compliance control, and commitment to their clients has allowed them to thrive for the past decade. EverChain is no doubt poised to have exponential growth for many years to come as more and more companies are focused on a digital transformation in all aspects of debt management. The reason I joined EverChain is simple: they are the Fintech that created an easy-to-use digital platform that takes the guesswork out of debt sales through data transparency. It's not very often that opportunities like this come around. I feel fortunate to represent EverChain's technological offering and even more excited to be part of such a talented team who are on a mission to innovate, advise, and support our clients," said Mike Walsh.
"We are building an incredible team of experts to promote compliance and transparency in debt sales, recovery, and beyond," says Daniel Green, Chief Revenue Officer at EverChain. "With Mike's experience, knowledge and industry involvement, we are perfectly positioned to effectively partner with our clients to implement high-quality and compliant solutions." Brooke Teal, Vice President of Business Development added "I am looking forward to working with Mike to expand EverChain's best in class recovery solutions to creditors across the industry."
Mike Walsh will be based out of Charlotte, North Carolina, and can be reached at mwalsh@everchain.com.
###
About EverChain
EverChain is a complete recovery management solution. Since 2012, EverChain has been on a mission to bring transparency and compliance oversight to the accounts receivables management (ARM) industry. EverChain builds innovative technology solutions, provides experienced professionals to manage loan recovery, and monitors each piece of the recovery cycle and every part of the receivables ecosystem, including vendor management. EverChain provides creditors, financial institutions, debt buyers, agencies, and law firms with customized solutions to manage nonperforming loans before, during, and after the sale.###