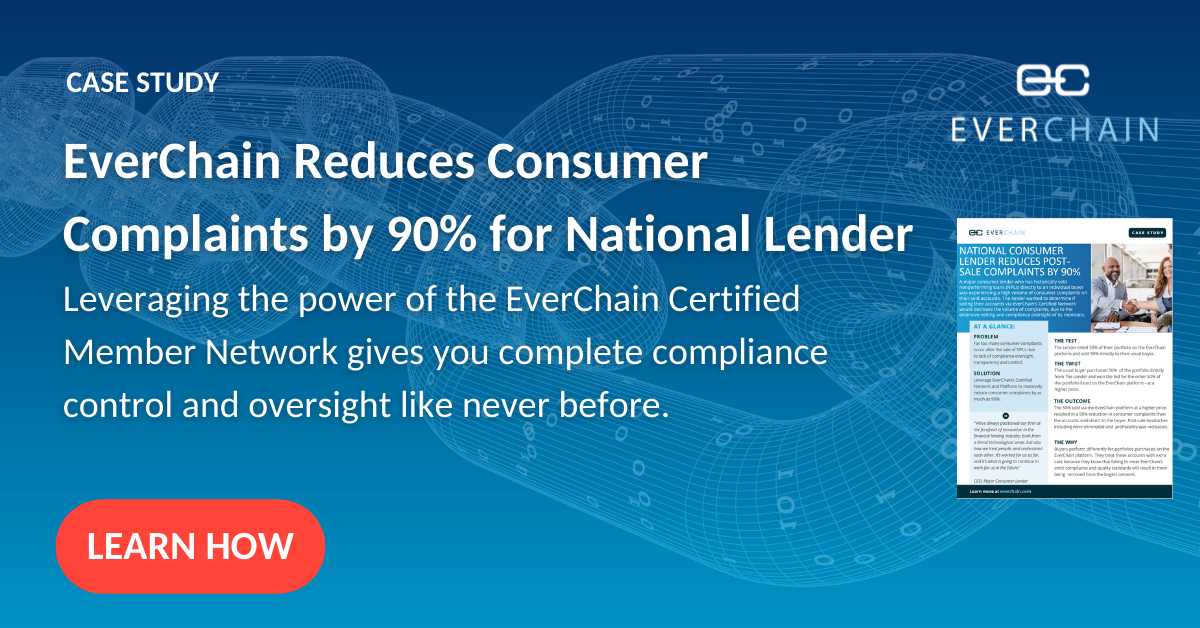 A major consumer lender who had historically sold nonperforming loans (NPLs) directly to an individual buyer was experiencing a high volume of consumer complaints on their sold accounts. The lender wanted to determine if selling their accounts via EverChain's Certified Network would decrease the volume of complaints, due to the extensive vetting and compliance oversight of its members.
THE TEST
The Lender listed 50% of their portfolio on the EverChain platform and sold 50% directly to their usual Buyer.
THE TWIST
The usual Buyer purchased 50% of the portfolio directly from the Lender and won the bid for the other 50% of the portfolio listed on the EverChain platform - at a higher price.
THE OUTCOME
The 50% sold via the EverChain platform at a higher price resulted in a 90% reduction in consumer complaints than the accounts sold direct to the Buyer. Post-sale headaches were eliminated, and profitability was increased.
THE WHY
Buyers manage these accounts with extra care because they know that failing to meet EverChain's strict compliance and quality standards will result in them being removed from the largest network in the country.
Download a copy of the full case study here.