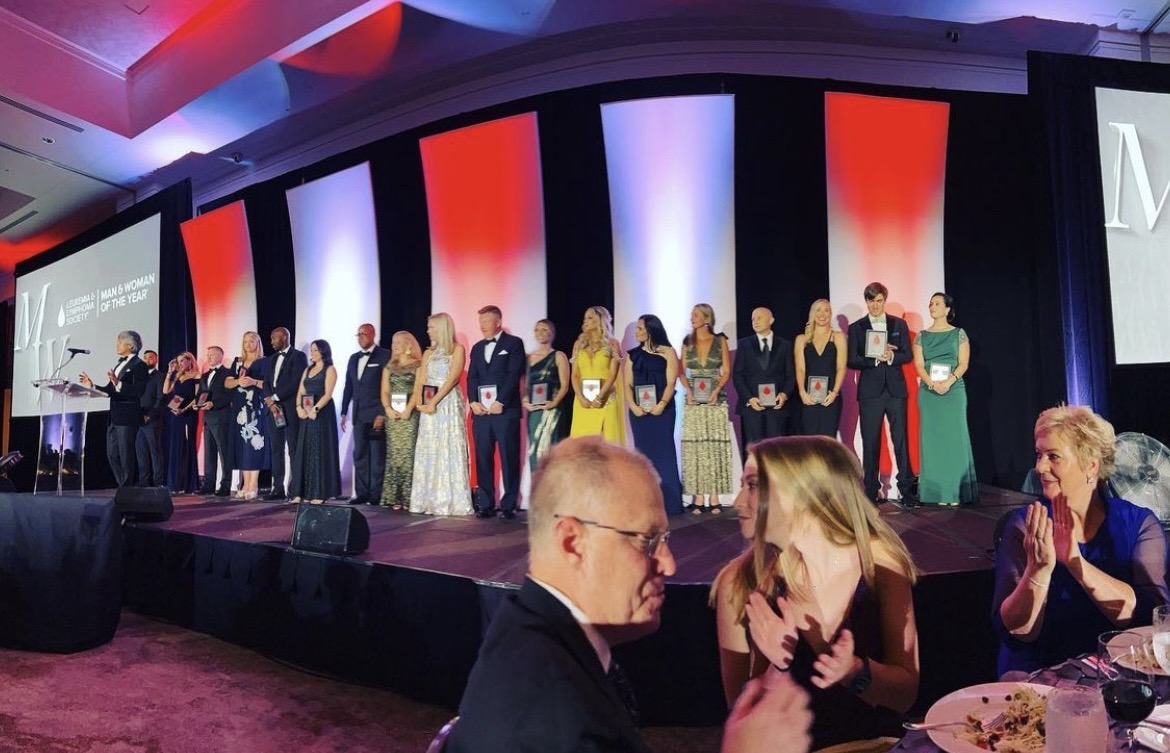 Everchain VP, Brooke Teal's 10-week Leukemia & Lymphoma Society (LLS) Man & Woman of the Year (Atlanta) Fundraising Campaign has come to an end and we are THRILLED to share that she was named RUNNER UP for raising $

163,585

to battle Leukemia!

Please join us in recognizing Brooke in this impactful and meaningful accomplishment,
dedicated
to the memory of her grandfather, Bill Teal, who was a leuk
emi
a
p
atient and a veteran.
The LLS mission is to cure blood cancer and improve the quality of life of patients and their families focusing on research, advocacy, and patient support. A cancer diagnosis is the leading cause of medical debt and Brooke is supporting consumers in these difficult circumstances.
Due to her fundraising efforts, Brooke was awarded
the unique opportunity to link a mission portfolio to Patient Financial Support in EverChain's name. The Atlanta Man and Woman of the Year campaign raised $2,432,808 in total.

Tho
se donations will not
only s
upport LLS research,
but patient services, advocacy, public and professional education, and community services as well. Over the years, support from people l
ike Brooke has been responsible for the blood cancer advancements that have doubled, tripled, and in some cases quadrupled the survival rate for some blood cancers.
Many LLS supported therapies not only help blood cancer patients but are also now used to trea
t patients
with rare forms of stomach and skin cancers and are in clinical trials for patients with lung, brain, breast, pancreatic and prostate cancers. An
d LLS funded drugs like targeted therapies and immunotherapie
s are now saving thousands of lives every day.
We truly are getting
close to our goal of a world without blood cancers! Brooke can be reached at bteal@everchain.com or on LinkedIn. For more information about LLS, please visit www.lls.org. You can view the footage of Brooke being announced as Runner Up for Woman of the Year in the video below.